RPG (Role-Playing Game) Research - 18 Session RPG Professional Training Workbook Now Available!
18 Session RPG Professional Training Workbook Now Available! - Revised Role-Playing Game Professional Level 1 Training Workbook
---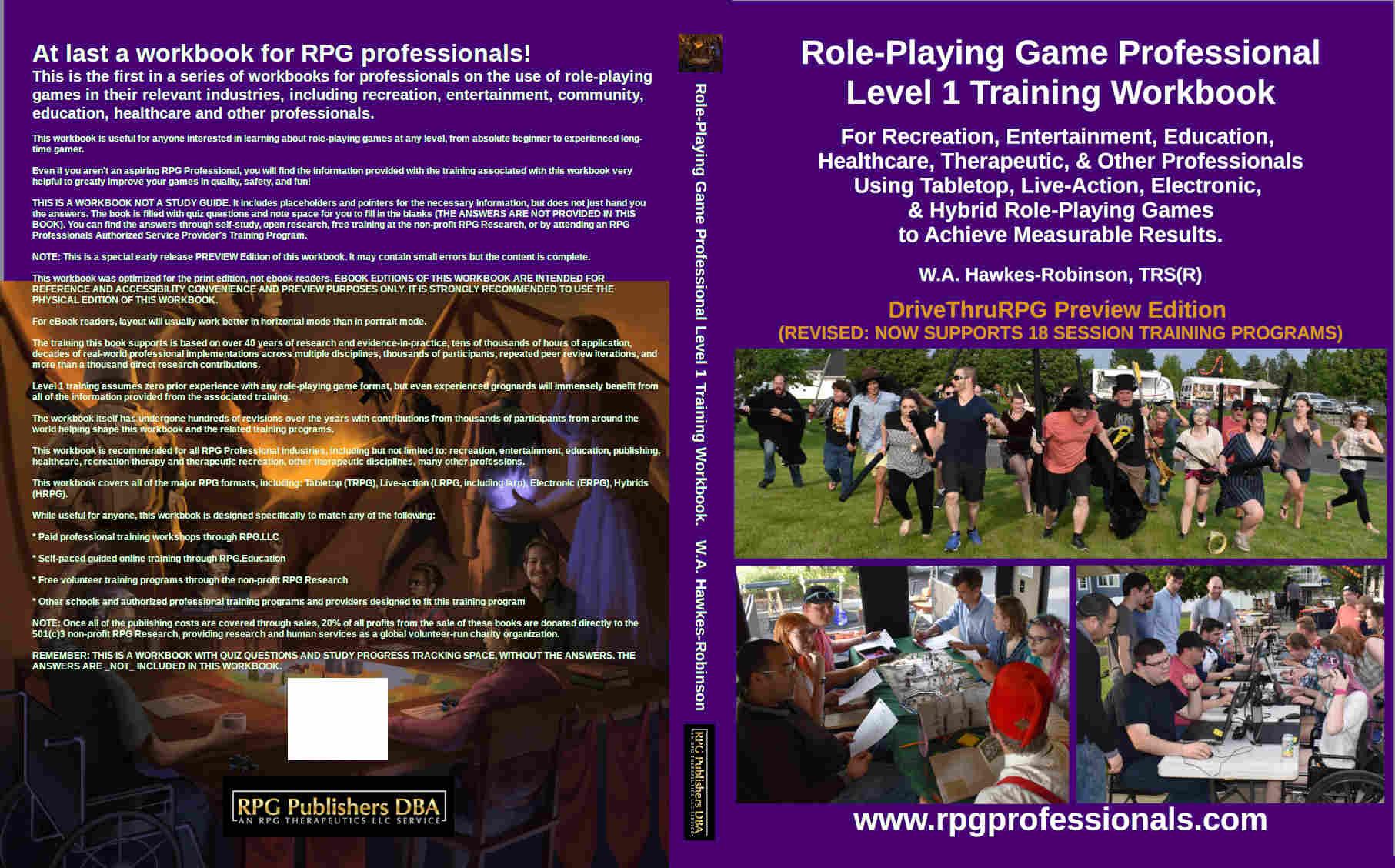 New Revised Level 1 Training Workbook Now Available


Published by RPG Publishers dba, directly supporting RPG Research's free volunteer training programs, and RPG.LLC's professional training services, the latest enhanced and revised edition of this workbook is now available as of February 26th, 2021!
BUY THE LEVEL 1 TRAINING WORKBOOK ON AMAZON TODAY!
Note, 20% of all profits from sales of this book are donated by RPG Publishers dba to RPG Research. Also note the link goes to smile.amazon.com, select RPG Research as your charity of choice from the list, and then whenever you shop on smile.amazon.com a small percentage of all your shopping will be donated by Amazon.com to RPG Research at no added cost to you!
Learn more at: https://rpg.llc/rpg-pro-workbook-1
Then you will want to read through the rest of this page for the additional resources and steps you may want to take.


RPG Professional Trainees include the following professional foci on role-playing game use:
Education

Entertainment

Healthcare

Professional Development

Recreation

Therapeutic

and more
A Role-Playing Game Professional (RPG Professional) may come from many other professions, and offer role-playing games (RPGs) in many forms, across many different roleplaying game (RPG) formats, including but not limited to: tabletop RPG (TRPG/TTRPG), live-action role-playing (LARP), electronic (ERPG) / computer-based RPG (CRPG), and an endless array of hybrids (HRPG). Some titles may include: professional Dungeon Master, Professional Dungeons & Dragons Dungeon Master, Professional Game Master, professional dungeon master service provider, professional D&D DM, and a variety of others.
The RPG Workbook is a WORKbook, not a study guide or instruction manual. It includes placeholders and pointers for the necessary information, but does not just hand you the answers. The book is filled with quiz questions and note space that you need to fill in the blanks (the answers are not provided in the book). You can find the answers through self-study or by attending an RPG Professionals Authorized Service Provider's Training Program
This workbook is useful for many people wanting to take their knowledge and skills regarding role-playing games to new heights!
Supported by decades of multidisciplinary research, hands-on experiences, evidence-based-practice in multiple fields, hundreds of internal publication and program revisions over the decades, peer review, and feedback from thousands of participants, the Role-Playing Game Professionals Level 1 Training Workbook is now available for purchase on Amazon.
The Amazon Preview Edition is now available in large format paperback and alternate eBook Kindle format.
IMPORTANT NOTE: These workbooks are not study guides. They are designed as a support tool for guided training programs.
---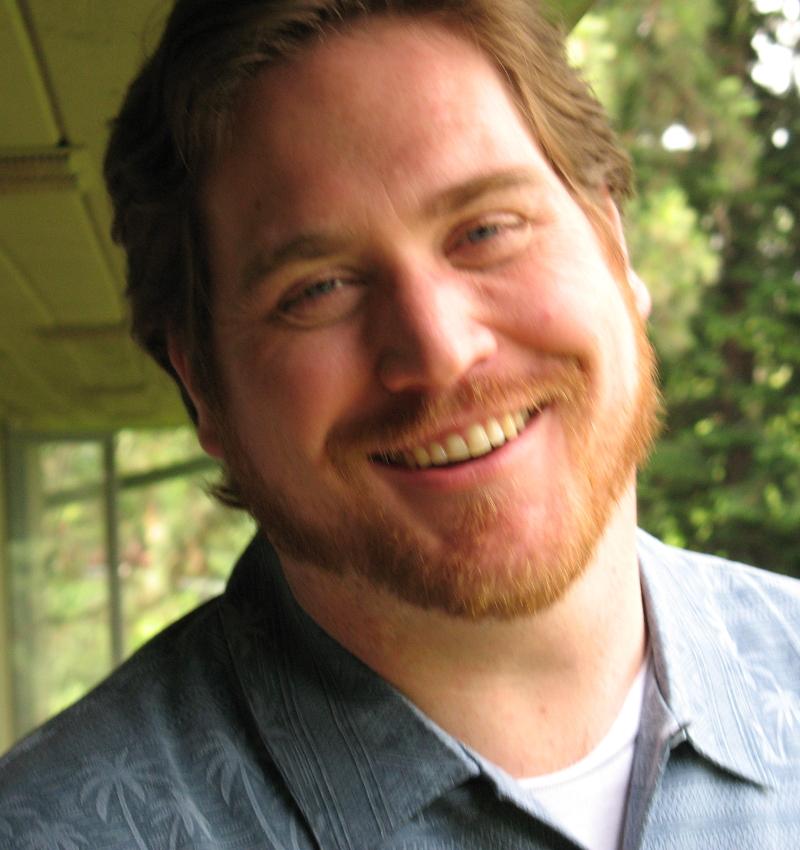 A Washington State Department of Health Registered Recreational Therapist with a background in Therapeutic Recreation, computer science, neuroscience, cognitive neuropsychology, research psychology, nursing, play therapy, education, and role-playing gaming.
Hawke Robinson has been involved with role-playing games in community settings since 1977. Studying methods for optimizing the experience of role-playing games since 1979. A paid professional game master since 1982. Studying the effects of role-playing games upon participants since 1983. Providing role-playing games in educational settings and for educational goals since 1985. Working with incarcerated populations since 1989. Researching and using role-playing games to achieve therapeutic goals for a wide range of populations from 2 years old through senior adults since 2004.
Founder and CEO of the non-profit 501(c)3 charitable research and human services organization, RPG Research.
Founder and President of the for-profit <https://rpgtherapy.com">RPG Therapeutics LLC and RPG.LLC.
Author of the RPG Professional Workbook available on Amazon.
Creator of the wheelchair accessible RPG Mobile fleet.
Founder of the RPG Museum.